Sip Cafe and More- You MedSpa & Salon
Whether you're starting or ending your day, do it with a Sip.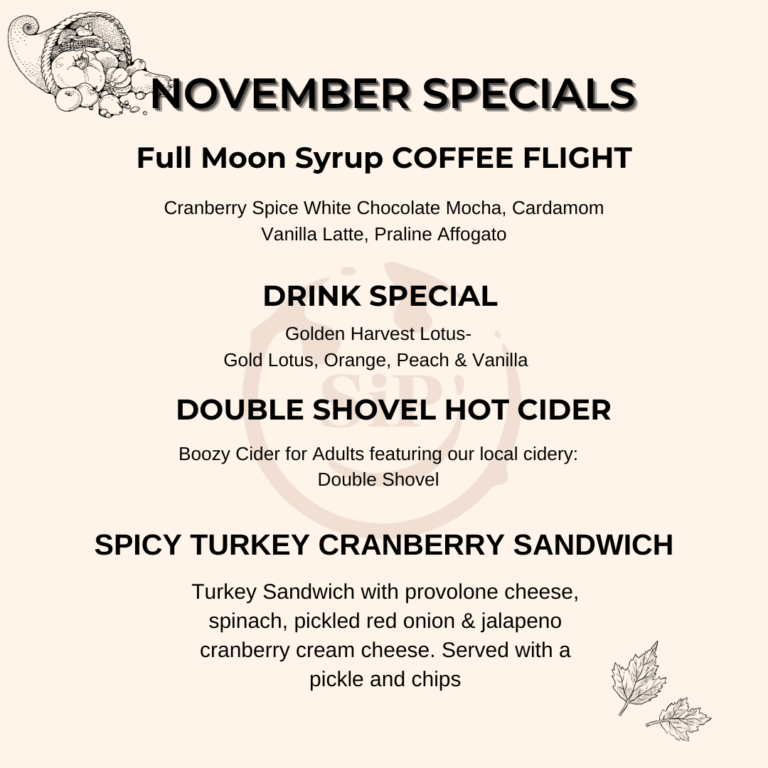 At Sip coffee lounge and cafe, we value high quality and locally sourced ingredients. Our hope is that Sip will have something for everyone and be a place where all feel welcome. Whether you're looking for a place to work/study or to catch up with friends, Sip is the perfect spot. We also rent our space for meetings and small events.
We started out as Sip Coffee Lounge and have expanded our menu into wine and beer as well. We also offer a variety of mocktails that feature CBD waters and Lotus.
Events
Sip coffee lounge regularly hosts events at our location. Feel free to stop by and check one out! We have paint nights, cookie decorating classes, board game nights, and much more! Check out our events page for the latest scheduled activities.
We have a blog that we are always updating with our latest articles on coffee, food, wine and beer. Stay up to date on changes in the industry, the latest trends, tips and tricks, and much much more! Feel free to leave a comment with any input or questions you may have on our topics as well. We are regularly checking for input through our readers.
Our space is also available for rent! If you are looking for a comfortable, relaxing environment for your next business meeting, family gathering, bachelorette party, company celebration, or any other private event you need space for, our cafe is available! We also serve wine and beer for any adult events. Click the link below to see a 3D model of our location or call us to inquire about scheduling and pricing.